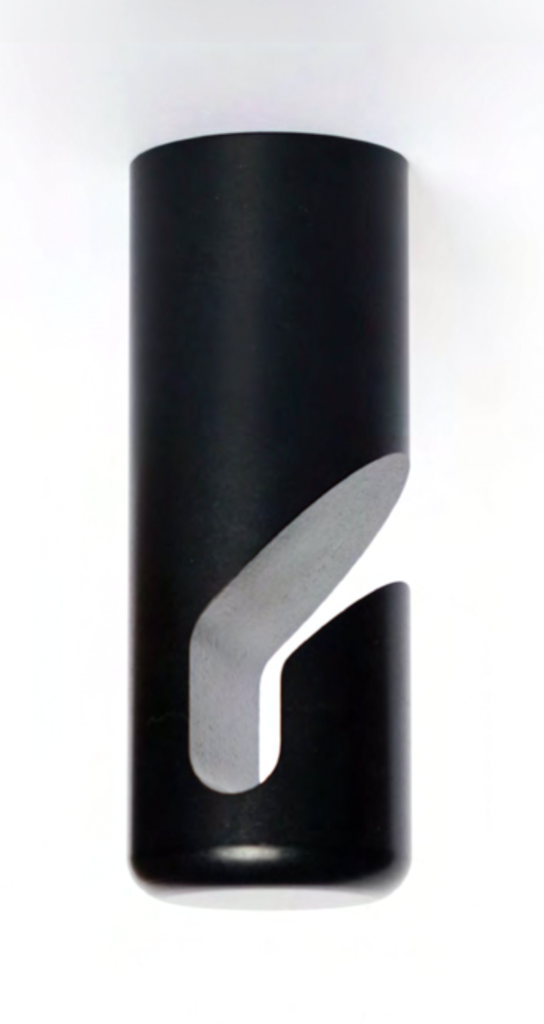 Dimensions
Height:
100mm (3.94 inch),
Diameter:
38 mm (1,5 inch),
Width of rope groove:
12 mm (0,5 inch).
Material
Solid Aluminium.


The Hackee Hook hanger was designed for hanging things on the ceiling in an aesthetic and solid way. It is  a great solution to hang a planter with your favorite flowers, a swing, textile lighting cables or any other thing that comes to your mind – and the fixing is invisible.
Hackee Hooks are manufactured in Poland in controlled conditions with the use of state-ofthe-art machinery and from carefully selected materials. Thanks to that they can be used for many years even outdoors.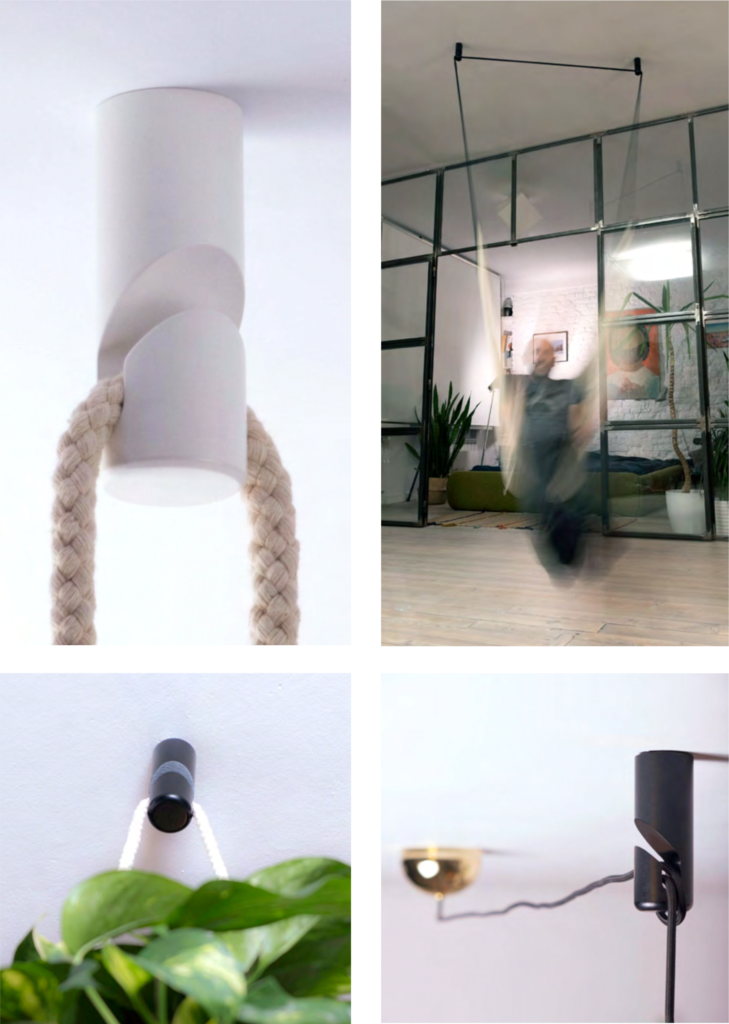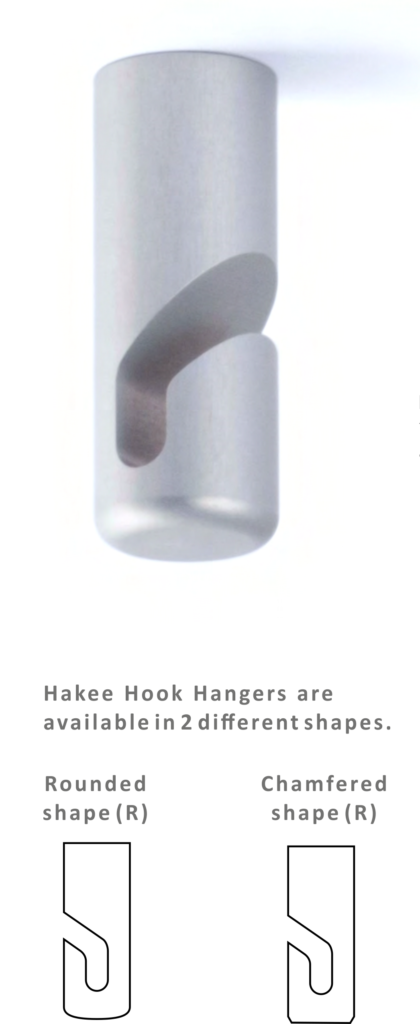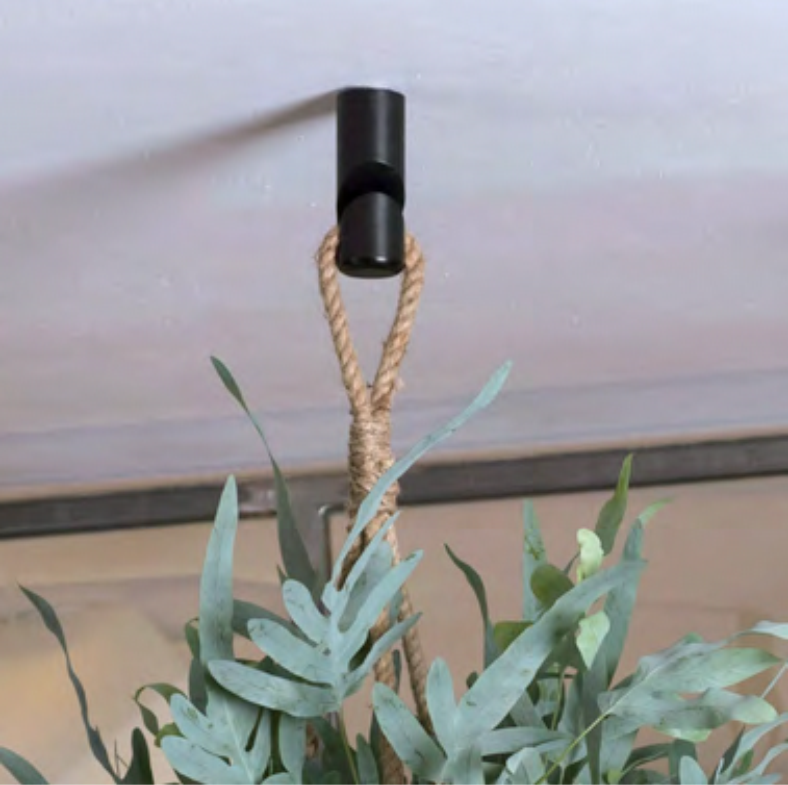 Fixing and capacity
The capacity depends on the ceiling material and fixing which always must be carefully checked; however, each Hackee Hook is designed and tested for the load of 110 kg (242 lbs). Hackee hooks can be fixed to any ceiling that can carry the load you plan to hang. It has an M10 threaded hole, so it can be fixed with any M10 bolt suitable to your ceiling. For example, for non-cracked concrete ceilings we recommend Fischer FXA Through Bolts – M10 x 126mm.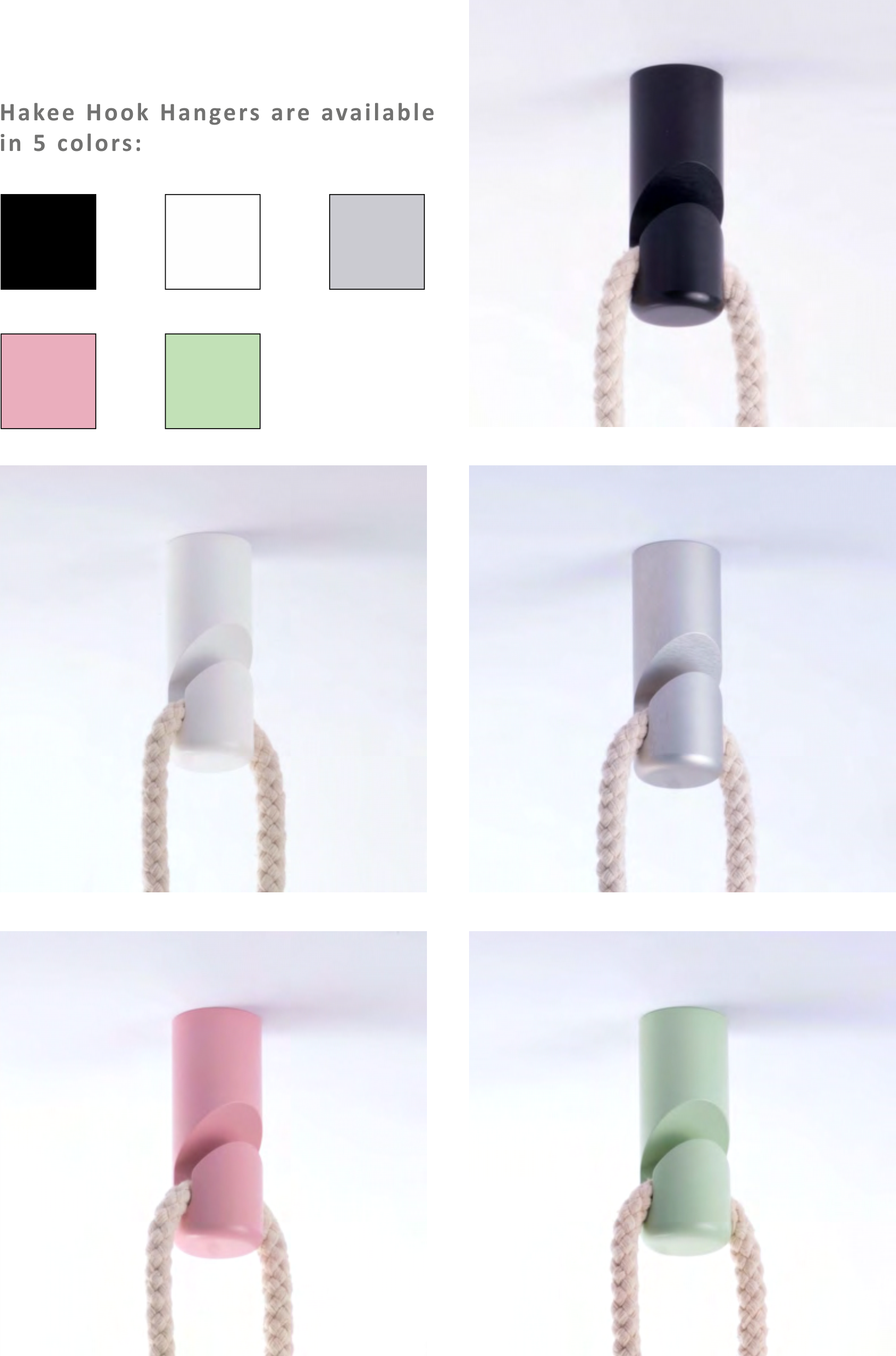 Contact us
Wholesale and product design services: